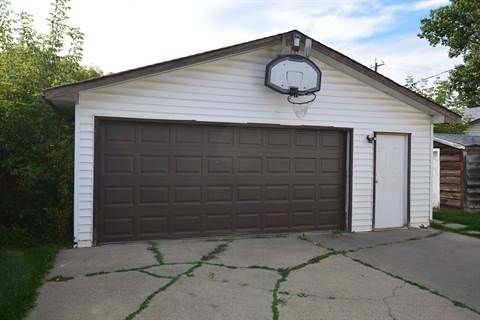 9332 155 Street Northwest
,
Edmonton
(West)
Alberta
,
Canada
T5R 1X1
Rent
$160 (Monthly)
$40/mo extra year round for use of heating.
Date Available:
Available immediately
Description
Call or text Steve at for fastest response please.

Heated double garage available for rent for $160/mo for a 1 year lease, Plus $480 per winter if you want it heated... divided over 12 months = $40/month,

Garage is 22' deep by 24' wide and could fit 3 stored vehicles wide if the first one is backed into the right side. House tenants are home most of the time (older couole) so it's like having private security as they can hear and see people coming and going up the side driveway to and from the garage.

Seeking storage users. Store your toys, vehicles or other possession. Not available for doing work on cars or other daily type work. Overhead door has opener. Insulated.In good shape, dry and secure.