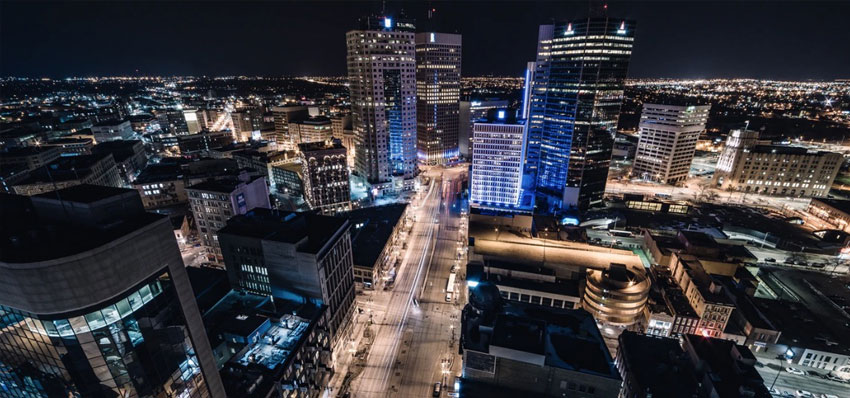 Moving to Winnipeg?
Winnipeg is a city that has something to offer for everyone. If you are seeking a job, you'll have a lot of industries to choose from. If you love sports, you can watch the Jets, Blue Bombers, and Goldeye games. If you love live theatre and music, there are different festivals to attend. And if you like reading, just know that Winnie-the-Pooh was inspired by this city. There's a lot to offer here but there is one catch. If you're going to live here, you're going to have to be willing to deal with the harsh winters. It's not uncommon for the temperature in this city to drop down to -40 celsius at times. So remember to bring a warm jacket.  
Who lives in Winnipeg?
More than half of Manitoba's population is located in Winnipeg which is why people see it as a big city. Age-wise, most of the locals here are middle-aged - senior, with the average being between 40-64 years old. In terms of diversity, this city is mostly made up of people who identify as English, Scottish, Filipino, or Eastern European descent. And most notably, Winnipeg is home to the biggest Indigenous population across all major Canadian cities. Spirituality is also important to the community in Winnipeg, and most identify themselves as Christians. 
What's Winnipeg's culture?
Winnipeg has something to offer for everyone, which makes the city feel inclusive to all. People here like to enjoy fun times with delicious food and great friends. With 26 historic sites here, culture and history is also very important to Winnipeg. Because this city houses the largest Indigenous community, it has become a hub for Indigenous artists and entrepreneurs. Income levels here tend to be relatively high. 
 
What is Winnipeg's housing market?  
In recent years, the housing market has experienced a boom in Winnipeg, specifically with condos. For some reason, condos have become the top choice for young professionals who are settling in the city. On top of the youngsters, older residents of Winnipeg are also taking advantage of the housing market by downsizing to apartments or condos and selling their detached homes. With the rise of people moving here, units are often snatched up fast. 
Tips for apartment hunting in Winnipeg
When people are apartment hunting in Winnipeg, finding a cheap rental is a top priority. Even though there's a high demand for apartments and condos here, there are still studios and 1-bedrooms that will cost less than $1,000. The city's newer condos will offer more high-end vibes and will have more amenities. You won't have trouble finding available condo units with pools, a gym, and laundry onsite. Our biggest tip when it comes to apartment rentals here – find a place where utilities are included! You do not want huge heating bills when winter hits. 
 
Something you should know:
Remember to do proper research into the different neighbourhoods in Winnipeg before you make any decisions. While this city has a booming housing market, it's also the city with the most violent crimes in Canada per capita. The downtown core can be dangerous so we definitely recommend you to be aware of your surroundings and avoid the downtown core area at night. 
Getting around in Winnipeg 
If you are a foodie, you will love Winnipeg! They have a great food scene here with lots of Indigenous restaurants and food trucks to try out. If you love to learn, there are plenty of museums like the Royal Aviation Museum of Western Canada plus the Canadian Museum for Human Rights. If you like art, check out the Manitoba Opera and the Winnipeg Art Gallery. If you're a student, consider attending the University of Winnipeg. For animal lovers, check out the zoo at Assiniboine Park! There are also lots of sports venues around the city, and when all else fails - pop over to The Forks for some shopping! 
Winnipeg points of interest:
The Forks
Canadian Museum for Human Rights
Assiniboine Park Zoo
Assiniboine Park
Sir Hugh John Macdonald House
Trappist Monastery
Old Market Square
Grant's Old Mill
Fort Gibraltar
Shaw Park
Manitoba Legislative Building
Royal Canadian Mint
Basilique-Cathedrale de Saint Boniface
Popular Searches in Winnipeg