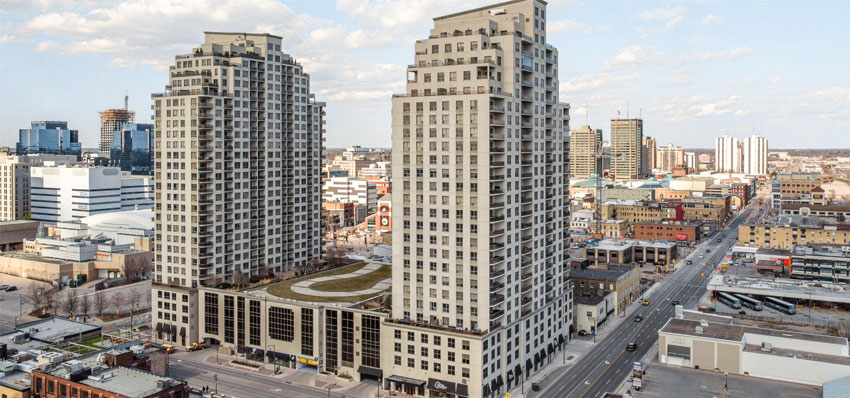 Moving to London, Ontario?
When you hear about London, Ontario London is often mistaken for London in the UK which is why you'll hear most Canadians introduce London as "London, Ontario" to differentiate it from its famous counterpart. Although there's often a feeling of London being overshadowed because of this, the city is still worth having its own spotlight. London, Ontario is a major Canadian education and health centre. Because of that, it's become a popular city for young families to settle down in. In fact, London even has the highest-ranking high school in the province – London Central Secondary School. On the other side, health care is another key focus in the city. Many top Canadian medical experts are based in London. London has gone through major transformations throughout the years and is now named among one of Canada's most livable cities plus a prime retirement spot. 
Who lives in London, Ontario?
London has a significant population of older folks over 65. The majority of these folks had kids but most of them are adults now and have moved out. Most of the seniors here either live alone or with a partner. There's no shortage of company in London if you are widowed or divorced. On the other hand, young families are on the rise in this area including a solid percentage of single parents. So, it's quite easy to date if you have kids here. Lastly, the average income in London is quite low, and there is a huge divide between the poorest and richest locals – despite having a lot of health care professionals in the city.
What's London, Ontario's culture?
Fun (or scary) fact: London used to be home to a serial killer from 1959 to 1984, known as Canada's 'Jack the Ripper', and the city was even known as the world's 'serial killer' capital' for a period of time. Although the serial killer is gone now, rates of violent crime remain high in the city. Locals are also on alert and still get worried about the potential predators that could be lurking in the neighbourhood. Because of this fear, most locals in London mostly keep within their own social circles – only trust their friends and families. Therefore, they like spending their time going through their routines which is to work, hang out with friends and family, eat, sleep, and then repeat. It doesn't sound exciting, but it works for those who have strong social circles to focus on. 
What is London, Ontario's housing market? 
If you're looking for an affordable alternative to Toronto's sky-high rents, London is a wonderful option. The rental prices here are low compared to Hamilton, Kitchener, and many of Toronto's neighbouring communities. Therefore, London is a great option for seniors, students, and families with limited incomes. You can expect to get what you pay for in London. If you want a deal, you'll be looking at basement apartments. However, you'll still be able to find housing at an affordable price in London if you need a couple of bedrooms.
Tips for apartment hunting in London, Ontario
The pros of apartment hunting in London is that you'll have no issues finding rental options of any size, whether that be a studio or a 3-bedroom. However, because of the high amount of listings in London, we recommend you set aside lots of time for this. You'll most likely have to do a lot of sifting through the options – so grab a coffee and hunker down with your favourite rental website! Like with any other place, do your research on the different neighbourhoods as London can be rough in certain areas. Look with caution when you are searching for low-cost housing. 
Something you should know:
London is a great place to consider if you are a student pursuing law or medicine. The University of Western Ontario has a respected law school and medical program. Plus, the city is affordable for students.
Getting around in London, Ontario 
If you enjoy shopping – check out White Oaks Mall and Masonville Place. And if you are a nature person, there are many trails and parks such as Victoria Park, which hosts Sunfest, to check out. There are also lots of activities for kids here and Storybrook Gardens is a favourite across the board. Again, London is known for its number of great schools in the city. That includes Fanshawe College and the University of Western Ontario. There's also a lot of educational activities at the Banting House or the London Museum.
London, Ontario points of interest:
London Museum
Covent Garden Market
Thames Valley Trail
Storybook Gardens
Eldon House
London Regional Children's Museum
Fanshawe Pioneer Village
Springbank Park
Victoria Park
St. Peter's Cathedral Basilica
Banting House