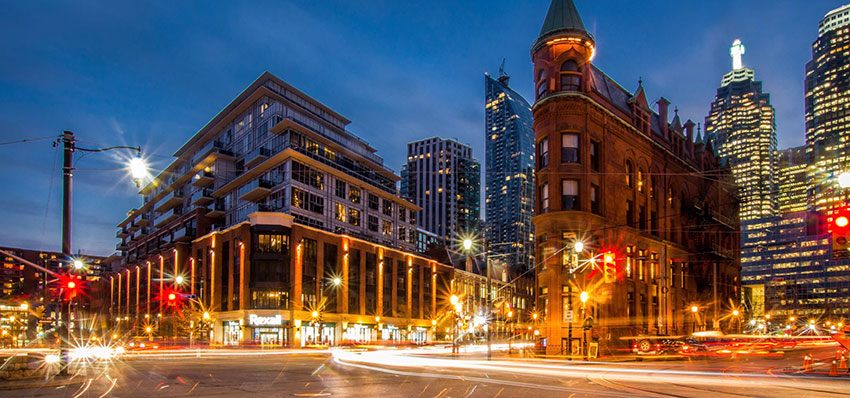 Moving to Toronto?
Toronto, known as "the 6ix" thanks to Canadian rapper Drake, is Canada's largest and most diverse city. Here, you will find a bit of everything. There are beaches, small-town-feeling neighbourhoods, museums, skyscrapers, famous restaurants, and anything else you can think of. The benefit of living in Toronto is that you can find something suitable for you, but the downside is that it's a huge, bustling and very pricey city! Is it worth the price tag? It's up to you to decide.  
Who lives in Toronto?
Toronto is the most diverse city in the world, which means you can expect to find different cultural hubs and neighbourhoods scattered around the city. It's also a city full of singles and couples, families and seniors. In addition to cultural diversity, there's also a lively and active LGBTQ2+ community here that is well supported by the community. While hate still happens, it's not a normal occurrence here, and people will often stand up when they see injustices or something wrong. 
What's Toronto's culture?
Toronto can be seen as several cities combined into one and living in this city is what you make it. The lifestyle here is very focused on the hustle and bustle, and the locals love it. Most people here are passionate about the work they do, their side hustles and turning their dreams into a reality. That's why it can seem like everyone is always in a hurry or likes to keep to themselves. Just like moving to any new city, it may take some time to build friendships with the locals in Toronto. But over time you will learn that Toronto is a warm and friendly city. 

What is Toronto's housing market?  
If you like having options when looking at housing, Toronto is a great city. In fact, there are so many options here that it can get overwhelming fast. We recommend pinpointing a few neighbourhoods you can picture yourself settling in where rent is within your budget. Speaking of rent, Toronto is one of Canada's most expensive cities to live in, so expect the rental prices here to be high and the housing market to be competitive. You will need to be ready to look at places fast, and make decisions fast. Otherwise, someone else will probably snatch it up first!  
Tips for apartment hunting in Toronto
If you decide to look for an apartment in Toronto, be prepared to go on some tours. Plan in advance, and with some effort, you'll be able to find a studio, 1-bedroom, 2-bedroom, to 3-bedroom units in houses, apartments, and condos for rent. You'll also be able to find plenty of apartment buildings that are all-inclusive. If you negotiate, some places may even offer parking. The only catch – don't expect to find any cheap rentals. Toronto is expensive for a reason! The suburbs outside of the city centre offer some opportunity for lower-cost rental options. 
Something you should know:
Downtown Toronto may not be the best choice if you are looking for a place for your family. There aren't many schools in the downtown core area so you may have to look at surrounding areas further from the city. 
Getting around in Toronto 
It's hard to get bored in Toronto. If you like strolling around, check out Allan Gardens and High Park. There's also the Harbourfront area and the beach if you enjoy being outdoors. If you don't drive, Toronto has great transit options, including subway lines, buses, and streetcars. There are also lots of little things to do like trying out escape rooms at the ROM, or watching a movie at one of the many theatres the city has. There's also no shortage of grocery stores and restaurants around town.
Toronto points of interest:
CN Tower
Kensington Market
Distillery District
Yonge Street
The Danforth
Chinatown
Eaton's Centre
Yorkville
Old City Hall
Royal Ontario Museum
Bata Shoe Museum
Aga Khan