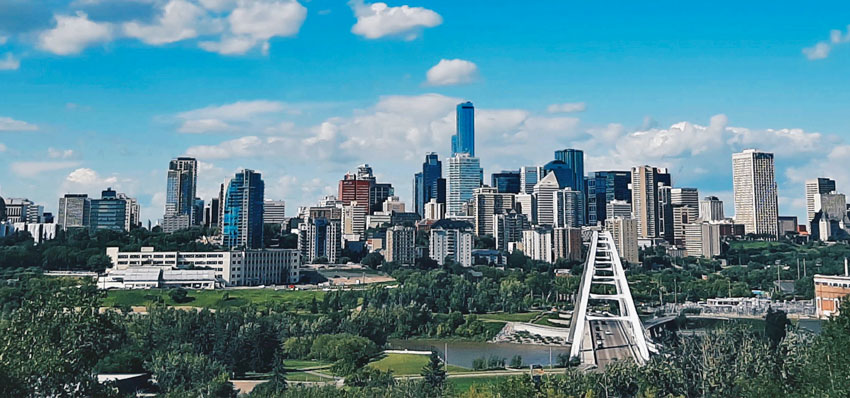 Moving to Edmonton?
Edmonton is commonly known as one of Canada's cultural hubs. Many have named Edmonton "Canada's Festival City" for the different cultural events this city hosts each year. The locals here know how to enjoy a great festival, and are delighted by the fact that there is never a shortage of culture and entertainment options in the city. There's always something to do here, and even hitting up the mall is unique here. The locals in Edmonton don't take themselves too seriously and love having fun. So, you can expect a lot of options for letting loose and partying! 
Who lives in Edmonton?
Edmonton is a young city, with the average age being 36 years old. While most Edmontonians are married, not a lot of them have children, relatively speaking. Furthermore, most locals here are of Western European heritage – but you can also find strong communities of people who are South Asian, Indigenous, and Chinese.  
What's Edmonton's culture?
Life as a typical Edmontonian is busy in a good way. It's very rare to come across a day where the locals here don't have plans. It can be something as fun as attending a Fringe show, or seeing a musician play at a festival. During major festivals, locals love hitting up the world-famous West Edmonton Mall or popping over the Fort Edmonton Park. For camping and nature lovers, Jasper National Park is a popular spot for Edmontonians as well. 
What is Edmonton's housing market? 
While the housing market in Edmonton is slow (but steadily) growing, you can expect the prices to be pretty stable here. This makes it easy to move around if you're someone who likes change. Due to the slow growth of the housing market, you can easily find highly affordable options all over the city. This means you have the luxury of picking any neighbourhood you like! 
Tips for apartment hunting in Edmonton
Apartment hunting in Edmonton has its pros and cons.
You'll be able to find anything that fits your preferences here, there will most likely only be a small number of rentals available in each category (such as townhomes, condos or detached houses). Therefore if you don't like any of the options presented to you, it can feel like you're stuck on choices. Then again, when you do find something, you'll probably be able to get it a great deal. 
If you are searching for an apartment with amenities, we recommend looking in downtown Edmonton. And if you want a backyard, consider looking outside the core of Edmonton and look into areas with detached housing. For students – most options available will be naturally around the University of Alberta. 
Something you should know:
Edmonton is charming for being both whimsical and sophisticated. So even if you don't have plans to move here anytime soon, we recommend you at least pay this city a visit! Let your imagination and inner child run wild while you're there and enjoy the festivals and entertainment this city has to offer. You won't regret it! 
Getting around in Edmonton 
This is no surprise, but West Edmonton Mall is one of the biggest landmarks and tourist attractions in Edmonton. You can literally spend a whole day in the mall and not have enough time to explore everything. There's even a whole indoor waterpark in this mall. 
During the Spring and Summer, you'll never find a shortage of festivals to attend. There are also great family-friend activities such as a trampoline park and indoor dog park. If you love the nightlife, check out everything that's happening on Whyte Avenue. There are a number of bars, restaurants, and unique cafes all over Downtown Edmonton. Lastly, if you love the outdoors and nature, pop over to Jasper National Park or Elk Island. 
Edmonton points of interest:
West Edmonton Mall
Elk Island National Park
Old Strathcona
Whyte Avenue
Edmonton City Hall
Rutherford House Provincial Historic Site
Ice Castles
St. Joseph's Basilica
The End of the World
Popular Searches in Edmonton