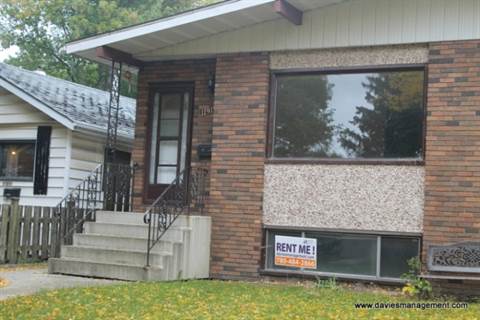 Cet Duplex 3 chambres louer Edmonton Du nord-ouest est maintenant disponible.
Le loyer:
1 395 $ (Mensuel)
Les stipulations du bail:
6 mois
La date disponible:
Immediate
L'adresse:
11913 123 Street Northwest
Edmonton
(Du nord-ouest)
Alberta
,
Canada
T5L 0G9
Pour partager cette Edmonton Du nord-ouest Duplex liste de location, l'utilisation:
http://www.RentBoard.ca/vue/11913-123St
La description
Great location and a nice opportunity for a family to rent a duplex single family home just minutes from downtown Edmonton. Laminate flooring makes it easy to clean. Bedrooms are large and bright with new light fixtures. The house is recently painted. The basement is partially finished. There is a single car garage at the back of the hose. Backyard is landscaped and fenced. Property is close to all amenities and downtown and Kingways area. Great for students in NAIT too.
Les conforts
Appareils
Dessiccateur
Fridgidaire
Rondelle
Extérieur
Aménagements paysagers
Jardin Clôturé
Près de À
Arrêt D'Autobus
Centre commercial
En Ville
Université
Critères De Locataire
Animaux familier permis
Non-fumeurs permis
Cette annonce locatifs a été fourni par