Spotlight on: Kay Four Properties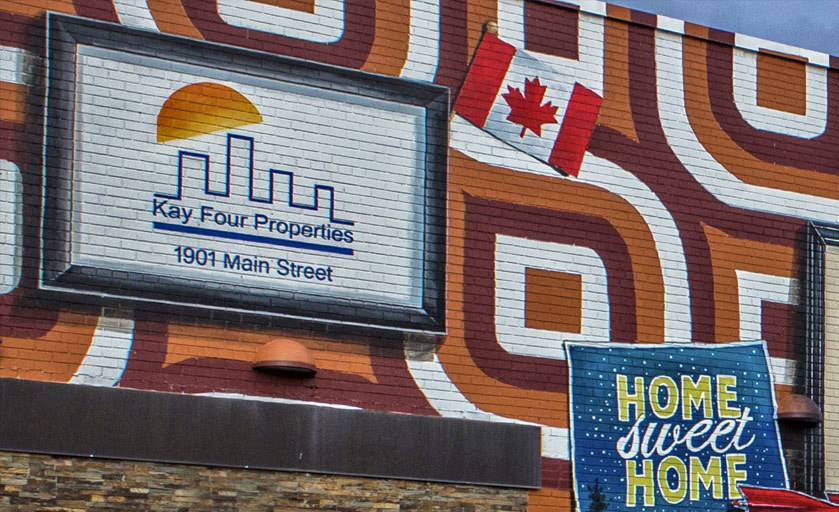 When looking for an apartment, plenty of attention is given to the basics - location, size, rent, amenities, etc. But what about the people behind the property? Choosing the right landlord can be just as important to your overall satisfaction with apartment living. And there can be a big difference between an 'Ok' landlord and a great one.
Each article, we take a close look at one such landlord, highlighting what they offer, where they operate and what makes them so good at what they do.

Spotlight On: Kay Four Properties
Headquartered in and serving the city of Winnipeg, Manitoba, Kay Four Properties is not the largest landlord on the block. Instead, they've leveraged that modest size into providing a more personalized customer experience, focusing on comfort and quality.
"Renters get the personal touch from the day they start with us,"
Avrom Charach, Kay Four's Vice President
Staff are available from the moment a tenant starts renting with Kay Four, even prior to moving in. On site managers and in house maintenance staff continue that contact and discourse, seeing to whatever issues renters may encounter. Even senior management gets in on things; often visiting every property at least once a month, just to ensure everything is operating to their tenants' satisfaction.  It's a very hands-on approach. As Avrom puts it, "We treat the buildings like our own homes."
A prominent feature of a Kay Four rental is affordability. Utility inclusive pricing is the standard across their buildings; in a world where energy prices are skyrocketing, that is an increasingly important feature in finding the right apartment.
Like so many success stories across Canada, Kay Four began as the fruit of a hard working immigrant family's labour. Starting as developers in the 1950s, they pivoted away from simply selling their projects in the '60s and have held onto everything since. Today, 10 of the 14 buildings they own and manage were built by the company's founders. That's over six decades' experience in the industry, which they use to great effect in providing clean, well-maintained units .
Since the very beginning, the company has been a family affair. The third generation is running things now, making up most of the senior management team. However, the Kay Four family extends beyond blood. As Avrom puts it, "We inform every new staff person that they should expect to be treated like members of the family." It's that close knit attitude that contributes to the longevity of their staff - a large percentage of whom have been with the company for decades.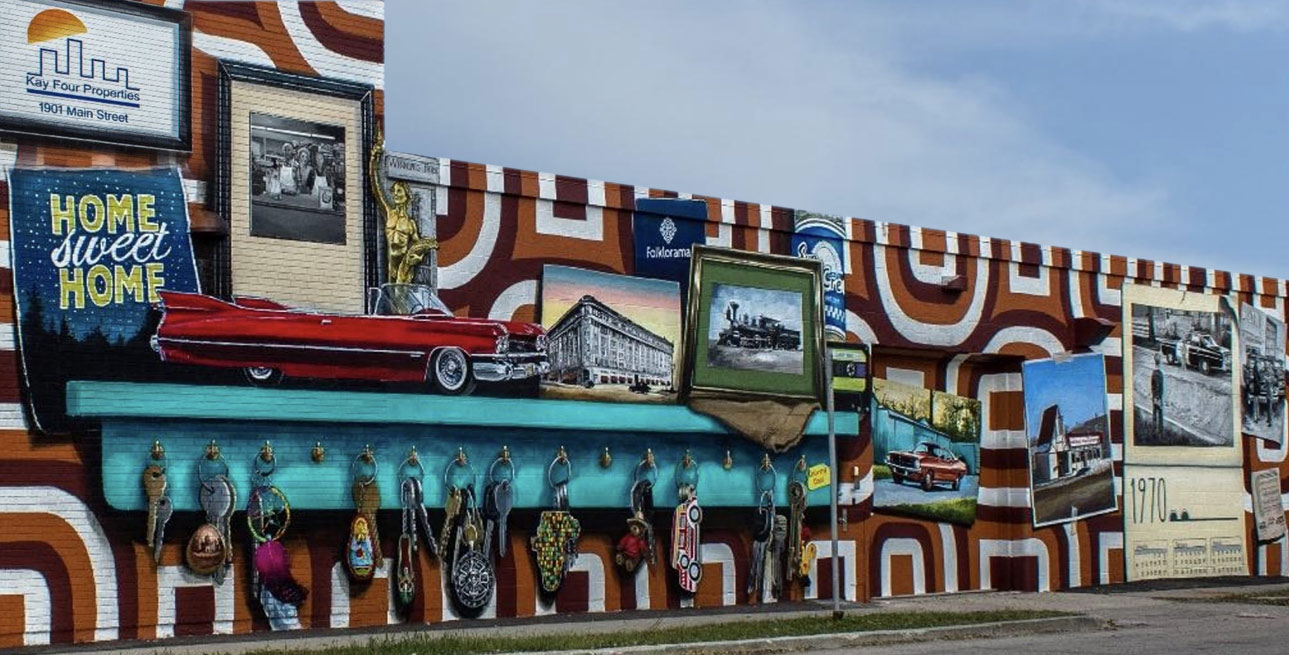 If you were to take a drive past their office at 1901 Main Street, you'll notice that the entirety of the south facing wall is covered in a mural detailing their history and diversity in Winnipeg. Amid a backdrop of swirling brown and orange, the mural features icons and assets representing the 1970s - the single most important decade in the company's growth.
Created by local artist Mandy Van Leeuwen, the mural's most prominent feature is the key rack - it's here that the company's celebration of diversity comes back into view. A dozen keys currently hang from the rack, with room for more. Each keychain is unique, representing the culture and heritage of their staff and tenants, and are hailed as the company's 'keys to success.'
As stated on their website, the mural "recognizes the people and places that make our country, province, city and our company so special." Who could ask for a better sentiment when looking for someplace to call home?

And like their company, staff and tenants, Kay Four Properties' buildings are a diverse mix of sizes, styles and locations - fourteen in all, encompassing some 700+ rental units in Winnipeg. But one thing they all share is that same Kay Four promise of quality, security and affordability.
Moving into an apartment can seem like an impersonal experience at times. Tenants can feel lost in the city; like they are just one door among many. But in Winnipeg, Kay Four waits to welcome you into the family with a warmth strong enough to cut through the coldest of Canadian winters.