Tips for Finding Cheap Apartments in Toronto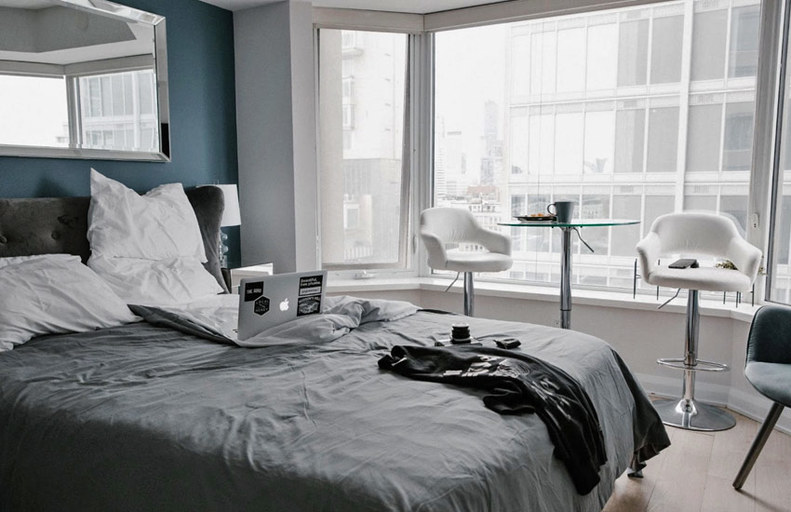 Finding cheap apartments for rent in Toronto isn't an easy task. Toronto has the perfect blend of business, culture and entertainment. It's ranked as one of the top multicultural urban cities in the world to move to and will have something unique to offer everyone, which is why it attracts so many newcomers each year. 
Because of this, Toronto is often named as one of the most expensive cities for renters. But, with a bit of research and patience, you'll be able to find the perfect cheap apartment for rent in Toronto. 
How To Get Started 
Determine your budget 
Before you start your search, determine your rental budget. As a rule of thumb, your monthly net income (take-home pay after taxes are deducted) should be at least three times your monthly rent payment. If you're on a tight budget, consider renting with a roommate. 

Cheaper neighbourhoods in Toronto 
Once you have your budget down, you can start narrowing down which neighbourhoods to look at. Here are five areas in Toronto with the cheapest apartments available for rent: 
South Parkdale – $1,768
Cabbagetown-South St. James Town – $1,822
Humewood Cedarvale – $1,876
North St. James Town – $1,889
Yonge-Eglinton – $1,937
Start Your Toronto Apartment Search
Just because you find a unit with cheap rent doesn't mean it's the right fit. It's essential to be aware of the neighbourhood – factors like safety, transit and services such as grocery stores – hidden fees, and even the quality of the building itself. 
Watch for hidden fees
Many low rent apartments have "hidden fees" such as parking, storage and utilities. When you factor these extra costs into your monthly rent, it may not be any cheaper than renting elsewhere. 
Some questions you should ask the landlord when you are considering renting a unit: 
Is a storage unit included in the rent?
Is a parking space included?
Is the parking underground? Is it secure?
Is it street parking? Is a parking permit required?
Are utilities included?
Which utilities are included, if any?
Are there any utilities I'll have to pay for myself?
Does this include internet?
Is there laundry in the building? Is it coin-operated?
Is there a move-in and move-out fee?
View the unit in person 
Make sure you book a time to view the unit in person before making any decisions. This is key to finding a cheap apartment that will be comfortable to live in. 
This will help you avoid scams. One example is when fake landlords steal pictures of rentals from listing sites online, and post them as their own unit to scam a damage deposit from someone. 
Viewing the unit in person will also allow you to judge the quality and safety of the apartment and neighbourhood. It's important to feel safe and comfortable where you live – the last thing you want to do is compromise the feeling of safety for cheap rent. 
Tip: After viewing the unit, take a walk around the neighbourhood and talk to some locals. This will give you a feel of the area and if you can see yourself living there. 
How to Find Cheaper Apartments   
There are a few factors that almost always make an apartment cheaper in Toronto:
It's a basement suite.
There's no elevator; just stairs.
Street parking (no underground, secure parking).
No laundry in building OR no in-suite laundry.
It's an older building.
It's in the far suburbs.
Final Word 
Finding a cheap apartment to rent in Toronto will take some time and effort. If something seems too good to be true, it most likely is. Meanwhile, Toronto is home to some really excellent rentals that don't cost an arm and a leg.
So take the time to research different neighbourhoods, evaluate your options carefully and weigh out the pros and cons of each unit before you make this important and exciting decision!