Life After 55 - How to Stay Active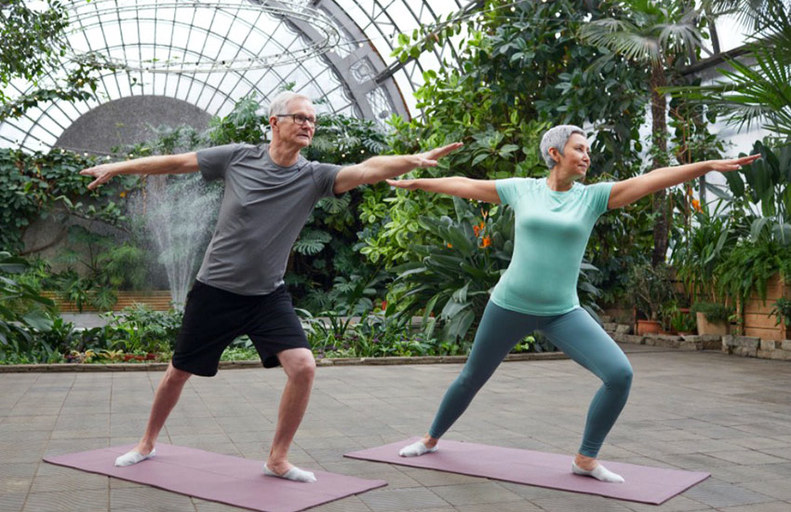 This article is part of our ongoing series on renting in your retirement years and how it can potentially be a better option to owning your home.  The series includes the following articles:
---
Life After 55 - How to Stay Active
Retirement is an end to working, not to living. Once you've sold your home and downsized to an apartment or condominium, you can still live an active, independent lifestyle. With the right apartment in the right location, there's dozens of ways to enjoy your newfound freedom.

The Great Outdoors (and indoors)
The easiest way to stay active in your retirement years is to get outside. Fresh air, sunshine, and a host of activities for you to take part in. Check the area around your new apartment and you're sure to find places to cycle, jog or walk. You can participate in sports like golf, tennis or bowling, among others. Even low impact activities like yoga, or tai chi - whatever suits you and your ability level. Simply taking your pet to the park can be a nice way to enjoy the outdoors.
Winter provides its own challenges. Depending on where you live in Canada, the cold temperatures and snowfall can curtail a number of outdoor activities. Your turnkey lifestyle, then, is the answer. You can take off for warmer climes and escape the cold, secure in the knowledge that your apartment is just fine without you there.
For those who stay through the winter, there are indoor activities to keep you busy as well. Start with your building's amenities. Odds are there is a gym or workout room on site for you to make use of. Or maybe even an indoor pool. Beyond that, many communities have social rooms to gather in with other residents in the building or family and friends. 

Body and Mind
Staying active doesn't just mean physically; a stimulated mind is equally important. Whether you read, do puzzles or arts and crafts, any activity that keeps you thinking or problem solving is a positive one.
Having an extra room in your apartment doesn't just have to be for guests. If you take up a hobby, it becomes the perfect workspace. Or use it as a quiet spot for reading, or even meditation. Add a few plants and comfy furniture and you have the perfect oasis to relax in.
Socializing is another key area in keeping your mind active. Family and friends are obvious choices; they can visit you, or vice versa, or make it an outing and meet at one of the local coffee shops or restaurants near your apartment.
But it doesn't just have to be people you know; new friends can be found through a shared activity. Take a class. Libraries and community centres are great places to start. Or just do your own thing. Meet your neighbours. Go dancing. Travel. Get out there and face the world with fresh eyes and no schedule to hold you back. 
Most importantly, no matter what you do or who you do it with, pick something you enjoy - you've earned it.
Related: 8 Things For Empty Nesters to Consider When Downsizing