You Can't Take It All With You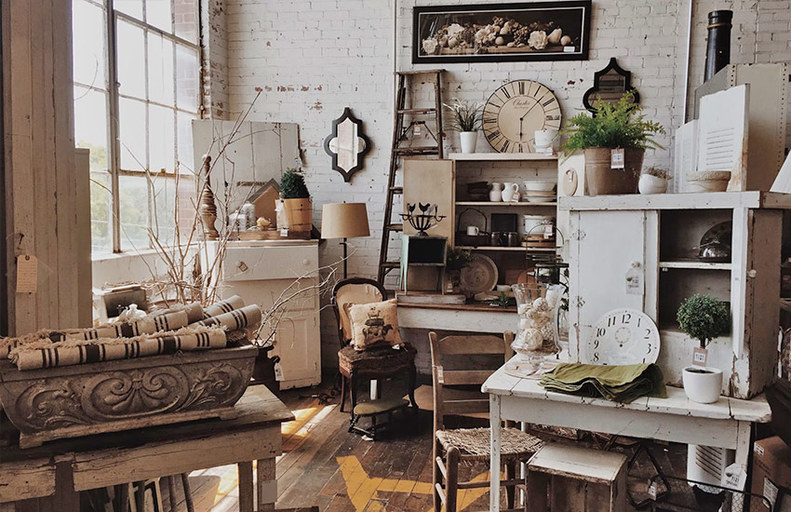 This article is part of our ongoing series on renting in your retirement years and how it can potentially be a better option to owning your home.  The series includes the following articles:
---
You Can't Take It All With You
Downsizing from your family home into an apartment often involves making a lot of difficult decisions.  From that oversized antique armoire upstairs to your dining room table that sits twelve, taking it all with you isn't just going to be difficult - it will be impossible. An apartment could easily be half the size of the home you have now. The math just isn't on your side. Finding just the right type of apartment is key to how much you can bring with you. 
Once you've decided what has to go, what do you do with it? Some items certainly have resale value, if you find the right market. The internet is a good place to start. Everything from classified sites to social media marketplaces can help you get cash back for your possessions. Antique dealers and auctions are a possibility too, depending on what you have for sale.
For items that still have worth but are not easily resold, there's always the option to give them away. Your local community will undoubtedly have access to thrift stores and charities who will happily accept donations of reusable goods.
The hardest part will be items with sentimental value. Not only for their emotional attachment to you, but because the mere act of uncovering them will serve as a pretty heady distraction. "Remember when…" will be a common utterance when perusing old photo albums. 
Small items, like knick-knacks or collectibles might make the trip with you. For documents or photos, consider going digital. No more worries about moisture or tearing or fire - a digital copy can be stored, copied, transferred and shared both safely and indefinitely.
Anything that can't be put into your new accommodations but can't bear to part with can always be stored. Apartments and condos often have on-site storage available to their renters, or you can always use 3rd party storage facilities. Just remember that off-site storage lockers will have a monthly cost associated with them.
The Human Factor
While dealing with possessions is its own challenge, dealing with people is even more important (and sensitive). Unless you're on your own, odds are there is at least one more person in your life to consider, be they a partner or other loved one. And while you've spent years living with them already, a smaller space can easily magnify the tiniest facets of those relationships (both good and bad). 
Whether you call it a guest room, a craft room, an office or even a book nook, having a little extra little space set aside can have a significant impact on your day to day happiness. So plan accordingly. Remember that downsizing to an apartment or condo rental doesn't mean declining - you can maintain everything that made you happy about your old home, just in a more efficient format.
Your Furry Friends
Pets are wonderful. They bring us love, laughter and companionship. Over half of all Canadian households have at least one. But before picking up faithful Rex or Mittens and whisking them off to a new space, questions have to be asked - can you? Is it the right space for them? Moving can be a traumatic experience for animals.
Related Post: Renting With Pets
For many, giving up our pets is close to unthinkable, but it happens. To best avoid such a heart wrenching choice, it's important to know what you're getting into when you downsize to an apartment. Make sure there is enough room for them to be happy and thrive.
The rules for owning pets and renting vary from province to province and generally revolve around additional deposits and whether pets are allowed in certain types of properties. It's important to check what the rules are before getting into an agreement with a potential landlord.