5 Moving Costs You May Not Know About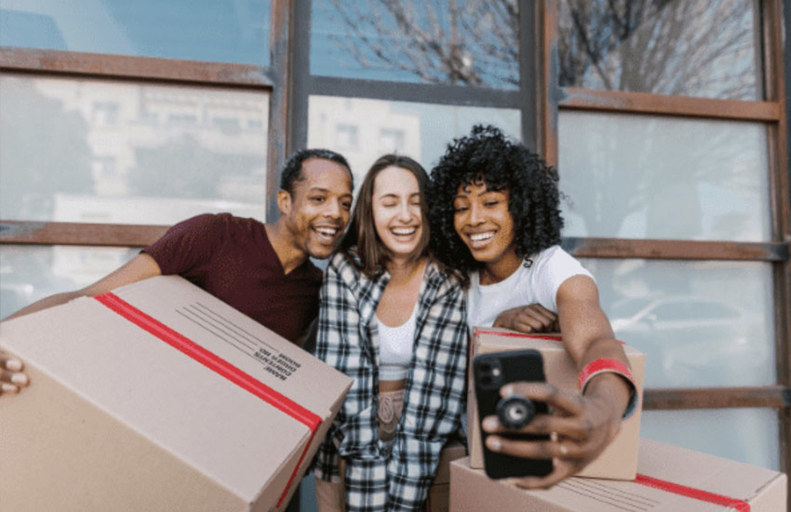 This article is part of our ongoing series on moving to Canada and how to rent a home when you arrive in the country.  The series includes the following articles:
---

5 Moving Costs You May Not Know About
Moving to a new house can be expensive. There are many unexpected costs that can pop up in your new rental home. There are the obvious ones like hiring a moving company and buying new furniture but there are some other costs you need to consider as well. Let's take a look at some of the biggest costs that come with moving to a new rental home. You will also learn about some unexpected expenses that might pop up along the way. 
1. Hiring Movers 
Moving costs are the first and most obvious expense that comes with moving to a new home. If you don't have a ton of stuff you need to move, then you probably won't need to hire a moving company. In that case, you can probably just rent a truck or move your belongings in your own car. It would also be a great idea to enlist the help of your friends if any live close enough to help. This can greatly lower your moving costs. If you have a lot of luggage to move, however, you might need to hire a moving company. Even though this option can get costly, it's convenient and lets you focus on other aspects of moving. 
2. Include New Furniture and Appliances in Your Moving Costs 
Some other big expenses you need to keep in mind are the things you will need to buy for your new home. Furniture, appliances and other home essentials are things you need to keep in mind when moving to a new rental home. If you are renting a furnished apartment, the landlord will provide basic furniture and appliances. However, you will still need to buy a lot of home essentials for your new home. So it's a good idea to factor these essentials into your moving costs. A possible list of things you might need to buy include: 
Microwave
Toaster
Dining set
TV
Crockery
Sofa set
Beds
Of course, you will need to buy more household items depending on your needs. This is an overview of the type of expenses you will face once you move into your new home. 
3. Factor in Last Month's Rent in Your Moving Costs 
A moving cost that new renters often overlook is the last month's rent. Most landlords will require you to pay an upfront fee that amounts to one month of rent. This sum of money acts as a security deposit for your landlord. In case you damage the property or don't pay the rent, your landlord will have some security. If you don't do any of these things, the security deposit you paid will pay for the last month you rent that home. This means when you eventually move out of your rental home, your last month of rent will already be paid off. 
4. Ask about Utilities
Some landlords include utilities in your monthly rent. However, some landlords require you to pay for utilities. Utilities include electricity, water, gas, internet and waste removal. It is a good idea to know which utilities are included in the rent before you sign a rental agreement. This is because utilities can really add to how much you pay for your home each month. The rent might seem in your price range but if it doesn't include utilities, you should expect to pay much more each month.
5. Buy Tenant Insurance
Tenant insurance is a mostly overlooked expense until you actually move into the home. A lot of landlords will require you to have tenant insurance. Even if you are not required to, it is a good idea to get tenant insurance. As a renter, tenant insurance can offer you a high degree of security. It protects you against losses to your own personal property within the rental home. This would include any furniture or appliances you buy yourself.
It's important to consider moving costs so that you can prepare to cover these expenses before you move. While moving can be expensive, it's helpful to factor these costs into your moving budget.