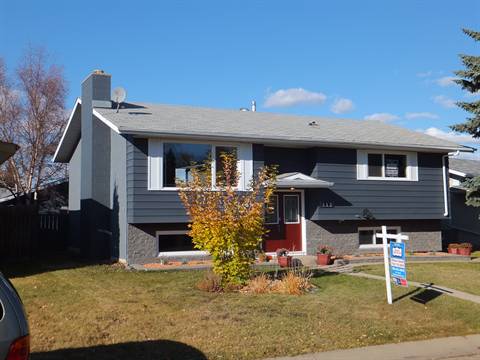 Many properties available, Edmonton (West)
Alberta, Canada
Rent
$1,900
(Monthly)
Approximately, Including mtge pymt & property tax.
Date Available:
20-90 days from now
Lease Terms:
RENT/OWN!! Please read the entire ad carefully below before calling. Thanks
Description
FOR THOSE INTERESTED IN BECOMING OWNERS ONLY PLEASE...
Please read all of the following to properly understand what is being offered... then phone/text me at seven-eight-zero; seven-one-nine; two-six-nine-three; for a fast response!

WHY RENT WHEN YOU CAN OWN?

OWN YOUR HOME for only a bit more cash than you usually need for first months rent & security deposit on an equivalent rental home. Mortgage payments on a typical 3+1 bdrm bungalow with garage (approx $360,000 purchase price) work out to $1,900/mo including all property taxes. This is the same, or even less than throwing away $1,900-2,000/mo in rent every month paying your landlord so they can own the home that you live in! And as a bonus out of that $1,900/mo payment you make for mortgage and taxes, Over $900/mo gets paid off and becomes your equity! THAT'S $54,000+ IN EQUITY YOU"LL HAVE IN 5 YEARS! Additionally any gain in property value becomes your profit as well.

The pictures shown here are from a home I sold previously to a happy family that used my advice, guidance and assistance to arrange, finance and complete the renovation. This particular home is used as an example and is not available, but 100s like it are available in most Edmonton neighborhoods, and in St Albert, Sherwood Park, Leduc, Beaumont, Devon, Spruce Grove, Stony Plain, Gibbons, Bon Accord, Ft Saskatchewan and even Acreages within an hour of Edmonton. Lower priced homes are also available with lower payments of course.

YOU WILL NEED 3 BASIC THINGS FOR ME TO BE ABLE TO HELP YOU OWN A HOME...

1) A STEADY INCOME - from employment, pensions, investments, business, etc, of at least $80,000/yr before tax from all people involved combined. You can buy jointly with friends, family members or roommates and combine your incomes to qualify. High personal debt levels (total debt payments exceeding $600/mo) will require higher income to offset the debt.

2) A REASONABLE CREDIT RATING - Each person counted in the combined income, must have a with Equifax (Minimum score of 620+); If you have current or past credit cards or loans that are/were paid on time and any problems you've had are at least 1 year old, there is a good chance you have a good enough score.

3) A BASIC DESIRE TO OWN - I am very good at lowering down payments but I'm not a magician. It does take a reasonable degree of effort to accomplish home ownership. I don't make the rules (the banks, credit unions and mortgage companies, CMHC and the government do)... I just help you navigate them as well as possible. Be prepared to eventually provide documentation of your earnings, banking etc at some point....

This opportunity is offered to you by:

STEVE LOUNT
REALTOR (specializing in low down payment purchases)
Century 21 All Stars Realty Inc.
312 Saddleback Rd. NW,
Edmonton, AB, T6J 4R7


I am a licensed REALTOR in Alberta and have specialized in low, and no, down payment financing for 34 years and can assist you in buying one of many different properties with very little cash. Currently there are thousands of available places to choose from ranging from 1 bedroom apartment condos up to larger 2 storey homes. Located anywhere in Edmonton, Sherwood Park, Beaumont, Leduc, Devon, Spruce Grove, Stony Plain, St Albert, Morinville, Gibbons, Bon Accord, Ft Saskatchewan, Ardrossan or even on an acreage or lake home in the Edmonton region.
Amenities
Appliances
Dishwasher
Dryer
Electric Stove
Fridge
Microwave
Washer
Washer/Dryer Hookups
Exterior
Deck
Fenced Yard
Fire Pit
Landscaped Yard
Patio
Interior
Carpet
Ceiling Fan
Ensuite Bathroom
Finished Basement
Fireplace (gas)
Hardwood
Internet Access
Storage Area/Room
Tile Floors
Unfurnished
Walk-In Closets
Window Coverings
Near To
Bike Path/Trail
Bus Stop
Hospital
Park
School
Shopping Center
Parking
Garage
Plug-in Available
Street
Visitor Parking