Spotlight On: Kelson Group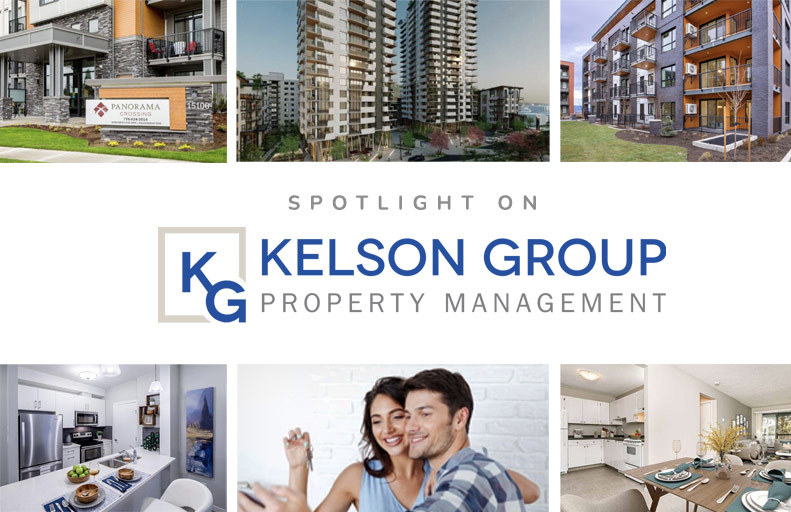 Spotlight On: Kelson Group 
Nestled among the hills of Kamloops, British Columbia lies the headquarters of one of Western Canada's premier rental owners, Kelson Group. They feature an impressive collection of 4,000 apartments situated in some 65 buildings spread across 10 cities throughout Alberta and British Columbia. 
This family-owned company bought its first building in 1974 and continues to grow their holdings today; something that sets them apart from their competitors. "We have never sold any of our residential apartment properties," says Jason Fawcett, Kelson Group's President. "We are long term owners dedicated to taking care of our residents, staff and the buildings." 
Customer satisfaction is paramount to Kelson Group. Their philosophy includes a commitment to safe, clean, attractive rental homes, a positive work environment for their employees and continuing support for the communities they have a presence in. As posted on their website (www.kelsongroup.com), their goal is 'to be the best property manager in cities we own and operate buildings in'. 
Their residents would tend to agree, as witnessed in this testimonial (one of many posted online): 
"We have been renting for 9 years and Emerald Manor is by far the best place we have been blessed with. Everything from the safety of our children to exceptionally clean buildings! Paying rent is easy with TenantPay option. Outside maintenance is spectacular. We as a family don't feel there is anything you guys could do better!"
Kelson Group's buildings are a mix of styles and sizes placed in attractive neighbourhoods with easy access to surrounding services. They strive to keep their apartments updated with contemporary fixtures and design elements that are pleasing to all their residents, regardless of age or lifestyle. 

Another key to the company's success is their team of on-site building managers and maintenance staff, who provide a level of convenience and professionalism not always seen in rental situations. They boast a low turnover in these positions, which speaks to their commitment to providing a caring work environment - a point not lost on Jason. "We are proud to have so many long term staff showing up every day for their residents, including a building manager that has worked for us since 1976!" 
The company is deeply involved with industry groups such as Landlord BC and the Alberta Residential Landlord Association, and are one of the few members of the Certified Rental Building (CRB) program in British Columbia. This program maintains the highest standards for apartment owners, ensuring the safe, clean, well-maintained operation of their buildings. The program is undergoing a national rollout, with Kelson Group positioned as an early adopter; already enrolling their buildings in Alberta. 
In addition, Kelson Group generously gives back to the communities it has buildings in, by participating in several charity groups and local organisations. They work with the United Way, run a successful annual food drive across their territory and have signed on with a multi year plan to improve hospital services for mental health and substance abuse in Kamloops. On top of that, they regularly participate in an event meant to raise money and awareness towards supporting youth homelessness. Called the Campout to End Youth Homelessness, the event involves spending a night outdoors (in December) in a cardboard box. 

The rental industry is booming; with rising housing costs and the ease and comfort of apartment living, more people are going to turn to renting as a long term option. And it's only going to grow from here in the coming years. According to Jason, "...we expect a record amount of new rental construction to meet this demand in all parts of Canada." 
Developers everywhere will be rising to the challenge and Kelson Group is no exception. They have big plans for the future, including their upcoming City Gardens project - bringing the same dedication to quality and customer service they provide to all their other properties. City Gardens will encompass 6 buildings (2 of which are highrises) and 525 apartments being built over the next 6 to 8 years and according to Kelson Group, promises to be the biggest residential project in Kamloops history. It launches in 2022.