Spotlight On: Drewlo Holdings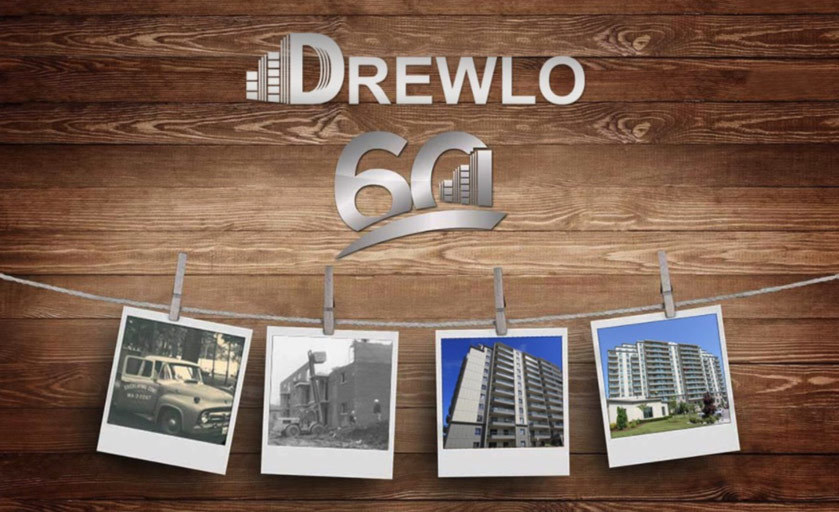 When looking for an apartment, plenty of attention is given to the basics - location, size, rent, amenities, etc. But what about the people behind the property? Choosing the right landlord can be just as important to your overall satisfaction with apartment living. And there can be a big difference between an 'Ok' landlord and a great one.
Each article, we take a close look at one such landlord, highlighting what they offer, where they operate and what makes them so good at what they do.
Spotlight On: Drewlo Holdings
Headquarters: London, Ontario
Drewlo Holdings has over 60 years' experience in the property development and management business, priding themselves on values like quality, family and community.  They own and manage apartments in London, Burlington, Kitchener, Sarnia and Woodstock. 
"Since my father started operations in 1958, Drewlo Holdings has been providing apartments from the ground up, starting with development and carrying through construction and operating management,'' says Allan Drewlo, President of Drewlo Holdings.  "We own over 67 rental apartment buildings, with over 9200 units between them and have built many more. Since I am the second generation of our family to steer the company, my goal is to live up to the motto of 'Family owned, built and managed'. Over the last six decades, thousands of Ontarians have enjoyed our services and called a Drewlo Holdings building their home which has given our teams a tremendous sense of pride."


Award-winning Performance

When excellence is your goal, recognition follows. Drewlo Holdings has received multiple awards from the Ontario Home Builders' Association for their innovative strategies, and was just named Canadian Rental Housing Provider of the Year by the Canadian Federation of Apartment Associations. 
Many of these accolades are due to their unique "Rent. Save. Own" program, which allows tenants to automatically save money each month ($350/mo, for a maximum of $10,000) towards the purchase of an Ironstone Building Company new home or townhome.
Dedication to Quality
Being able to control its properties from concept to completion, Drewlo Holdings is uniquely positioned to ensure the quality of their buildings. Premium locations with spectacular views, high-end construction, luxury finishes and amenities and hands-on, dedicated property managers all combine to create a top tier living experience for their tenants.
"We continue to be impressed by the attention to detail at 70 Capulet Lane.  From the landscaping, gazebo, marble tile and lighting at the front door in the entrance lobby, to the features of the pool and exercise rooms, planning to make tenants comfortable has been so very evident.  Thanks so much for what you do to enhance the lifestyle of your tenants."
Linda, tenant since 201

 From the get go, Drewlo Holdings designs its units to be family friendly, with features like eat-in kitchens, in-suite laundry and air conditioning being the norm. They also feature several buildings that are 100% smoke free for a cleaner air renting experience. The company also takes great strides to ensure all of their apartment rentals are safe and secure without hampering factors like accessibility for their guests and tenants.

In addition, the company gives back annually to the communities it inhabits, most notably by way of its many charitable donations aimed at children's health and community welfare. They also support local arts and wildlife organizations, as well as food banks and housing assistance.
Forward Thinking
To be in a Drewlo Holdings building means to never settle for second best. Times change, and so must the services they provide. One such example is the rollout of electric vehicle (EV) charging stations across select properties. Regardless of brand, these stations will handle their tenants' charging needs. "The future of personal travel is electric, and we aim to ensure our customers are not left behind", says Drewlo. "With OUR MISSION being to develop, construct, and manage high-quality communities in order to provide the best living experience to our residents, we are constantly striving to reduce our carbon footprint and increase our clients comfort".
Drewlo Holdings is one of Ontario's most active apartment developers and continues to build across Southwestern Ontario.  Their latest project, Newport Village in Woodstock, ON is now renting with models open for viewing.  Book a tour to see how new apartments have evolved and how living in a Drewlo property can meet all your living needs.